girl
Marcel Castenmiller, Claire Danes, Alison Mosshart, Jack White, Kaya Scodelario + Elliott Tittensor, Kelly Osbourne, Nicholas Hoult, Alex Dunstan, Miles McMillan, Robbie Wadge, Zakaria Khiare, Simone Nobili, Douglas Neitzke, Yuri Pleskun, Johannes Linder, Francisco Lachowski, Cole Mohr, Matthew Hitt, Callum Wilson, Jeremy Young, Josh Beech, Charlie Westerberg, Tom Nicon, Nicolas Ripoll, Nicola Wincenc, Ethan James, Cesar Casier, Ash Stymest, Bob Dylan, Sigur Rós, Hot Chip, SKINS, Shameless, Modern Family, My so-called Life, GIRLS, My Mad Fat Diary, Freaks and Geeks, Twiggy, Agyness Deyn, Charlotte Free, Willow Smith, Freja Beha, Jennifer Lawrence, Rob Moore, Mathias Lauridsen, Jethro Cave, Lasse Pedersen, Erik Andersson, Taylor Fuchs, Simon Nessman, Sylvester Ulv, Benjamin Jarvis, Jaco van den Hoven, Clément Chabernaud, Sid Ellisdon, Tomek, Luke Worrall, Karlie Kloss, Frida Gustavsson, Arto Saari and always love for Leonardo DiCaprio!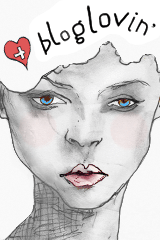 I post what I think is beautiful...
I try my best to credit the photos, if you don't see it under the photo there is usually a click through link to it. If you see something here that belongs to you or someone you know and it's not linked, please let me know and I'll credit it/link it.
I make a lot of screencap photos from videos/tv-shows/movies. When I post them I usually put my tumblr as sourch and a click through link to the video I made it from.
August 25, 2013
blog comments powered by

Disqus